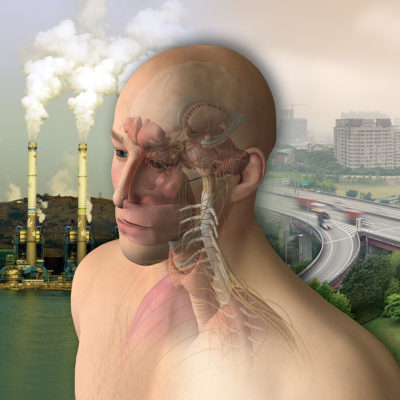 The Neuroendocrine Immunology of Environmental Triggers™
1-Day Seminar: Saturday
Seminar Author
Dr. Datis Kharrazian, PhD, DHSc, DC, MS, MMSc, FACN
This in-depth 1-day seminar will review the impact of environmental toxins and pollutants on human health. It will present the growing science of immune-chemical tolerance and examine how this relates to systemic inflammation, autism, autoimmunity, and various degenerative conditions. Various models of toxicity will be critically evaluated, as will current therapy options, such as chelation. Laboratory evaluation of chemical autoantibodies and the roles they play with human self-tissue autoimmunity will also be discussed in detail.
Topics include:
The 10 most common pollutants in the environment
The physiological mechanisms that environmental pollutants trigger in our nervous, immune, and endocrine systems
How the quantitative model of environmental toxins varies from the model of immune-chemical tolerance
How to evaluate chemical autoantibodies and their potential clinical correlations
How the model of immune-chemical tolerance varies from hepatic biotransformation
How chelation therapy works and its effects on the body
Clinical jewels and insights
Schedule:
Saturday: 8:30 a.m.-5:30 p.m.
CEU Information:
6 CE Units May Be Available for DCs, NDs, LAcs—Please Inquire!
Other Information:
Personal recording of this seminar is not permitted.
All information, data, and material contained, presented, or provided in this seminar is for general information purposes only and is solely the opinion of the author and presenter.
By being a participant in this seminar, your voice, image, or likeness may be videotaped, audiotaped, photographed, and/or recorded by us. You hereby grant permission to us to capture and reproduce your voice, image, and/or likeness, and to edit, use, and/or distribute it as part of this seminar recording without limitation. Further, you irrevocably convey and assign to us all right, title, and interest, including copyright and moral rights, you or your heirs and assigns may have to all these items.
The Neuroendocrine Immunology of Environmental Triggers™
[supsystic-tables id='17']
For more information about Apex Seminars™, or to inquire about registration for an
upcoming event, please contact us at (800) 736-4381.