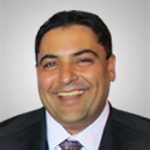 Datis Kharrazian
DHSc, DC, DACBN, DACNB, FACN, CNS
Dr. Datis Kharrazian is a faculty member at Bastyr University California, teaching neuroscience and human brain dissection. He is a diplomate of the Certification Board of Nutrition Specialists, the American Clinical Board of Nutrition, the International Board of Applied Kinesiology, and the American Board of Chiropractic Neurology. He is a member of the American College of Nutrition, the Institute for Functional Medicine, the Council on Nutrition, and the Endocrine Society.
Dr. Kharrazian has instructed over 3,000 hours of postgraduate education in laboratory analysis, diagnosis, and nutritional management. He is currently conducting over 50 seminars per year to healthcare professionals across the country. He has published numerous professional papers, several clinical manuals, and over 30 educational CDs on various topics. He is a product development consultant to the nutrition industry and has been involved with the formulation of nutritional products such as metabolic creams, nutritional and herbal formulas, liquid hormones, and metabolic foods that are used widely by healthcare professionals.
He served on the postgraduate education faculty for Parker College of Chiropractic from 2000-2002 and as a supervising clinician for the division of clinical internship at the Southern California University of Health Sciences. He conducts educational programs for the postgraduate department of the University of Bridgeport.
Dr. Kharrazian has spent hundreds of postgraduate hours in sports medicine education and is recognized by the American Chiropractic Board of Sports Physicians as a certified chiropractic sports physician and by the Commission of the National Strength and Conditioning Association as a certified strength and conditioning specialist.
Dr. Kharrazian is one of a handful of doctors of chiropractic who have been awarded the designation of fellow of the American Academy of Chiropractic Physicians. This distinction is only awarded to those in chiropractic who have demonstrated outstanding skills in diagnosis and client management.
He earned his bachelor of science degree from the University of the State of New York with honors and his doctor of chiropractic degree from Southern California University of Health Sciences where he graduated cum laude, was on the dean's list, and received the Mindlin Honors at Entrance Scholarship award and the Delta Sigma Award for Academic Excellence. He also earned a master of science degree in human nutrition from the University of Bridgeport. He was awarded a doctorate of health sciences degree from Nova Southeastern University for his doctoral work in nutrition and neuroendocrine immunology.
Dr. Kharrazian has a private practice in San Diego, California. His practice is restricted to chronic and challenging clients suffering from immune, endocrine, and neurological disorders that are seeking alternative medicine approaches.
Financial Disclosure
Dr. Datis Kharrazian has the following financial interests. He is a member of Apex Energetics, Inc.'s Scientific Advisory Board, is a paid consultant to Apex Energetics, and receives royalties on the sale of DVDs and CDs. And, as the researcher, developer, and formulator of Apex Energetics` "K" product line, including those mentioned in this manual, he receives royalties from the sale of these products. Dr. Kharrazian is not an employee of and has no ownership interest in Apex Energetics. Dr. Kharrazian is also a member of the editorial board of the Journal of Functional Neurology, Rehabilitation, and Ergonomics. He receives no financial compensation for his participation on this board. Dr. Kharrazian serves on the Curriculum Advisory Committee of the Institute for Functional Medicine. He receives no financial compensation for his participation on this committee. Dr. Kharrazian has no financial interests in Laboratory Corporation of America, Quest Diagnostics, Incorporated, Diagnos-Techs, Inc., Principal Lab, Inc., Metametrix, Inc., Metabolic Solutions Development Company, LLC, Immunosciences Lab, Inc., RealTime Laboratories, Inc., Direct Laboratory Services, Inc., or Genova Diagnostics. Dr. Kharrazian has been engaged as an industry expert by Cyrex Laboratories, LLC to assist in the development of clinical assays and to educate healthcare practitioners in its technology and the application of its arrays. As such, he receives commissions from Cyrex as permitted by and in compliance with federal and state laws, codes and regulations, including Stark and other anti-kickback provisions. He is not an employee of Cyrex and does not own any stock.
He also receives a speaker`s fee and is reimbursed for his travel and related accommodation expenses by the sponsor, Apex Energetics.