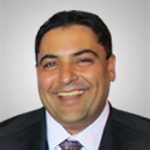 Datis Kharrazian
DHSc, DC, DACBN, DACNB, FACN, CNS
Dr. Datis Kharrazian is an educator and clinician who blends his scientific and clinical research together to develop effective concepts and applications to address complex health disorders that have been used by thousands of healthcare professionals throughout the world. He develops courses regularly for Apex Energetics™ sponsored seminars and is an esteemed member of their Scientific Advisory Board.
Dr. Kharrazian has taught functional medicine, clinical nutrition, laboratory analysis, and functional neurology, both nationally and internationally, to thousands of healthcare professionals. He has developed both graduate and postgraduate educational programs for several institutions and universities and is frequently invited to major scientific and professional conferences.
He is the author of the best-selling book, Why Do I Still Have Thyroid Symptoms? When My Lab Tests are Normal, which led to the development of the largest Facebook Hashimoto's thyroid community and the development of a nonprofit patient advocacy group to support thyroid patients from around the world. His second book, Why Isn't My Brain Working?, was also a best-selling book that received outstanding reviews from the international community.
Dr. Kharrazian received dual appointments as a research fellow at Harvard Medical School and the Department of Neurology at Massachusetts General Hospital. He has published scientific papers in the fields of nutrition, autoimmunity, and toxicology, and is conducting research in autoimmune molecular mimicry and environmentally induced immune reactivity. In 2016, he was awarded Researcher of the Year by the International Association of Functional Neurology and Rehabilitation.
Dr. Kharrazian is an associate clinical professor in the Department of Preventive Medicine at Loma Linda University School of Medicine and an adjunct professor at both Bastyr University and National University of Health Sciences. He is also a faculty member for the Institute for Functional Medicine and consults with several other academic institutions.
He is a fellow of the American College of Nutrition, a diplomate of the Board of Nutrition Specialists, and a diplomate of the American Clinical Board of Nutrition. He earned a master of science degree in human nutrition from the University of Bridgeport, a doctor of health science degree from Nova Southeastern University, and a doctor of chiropractic degree from Southern California University of Health Sciences. He is currently completing his PhD at Nova Southeastern University with doctoral research in autoimmunity and immunology.
Dr. Kharrazian completed a one-year postdoctorate Global Clinical Scholars Research Program (GCSRT) at Harvard Medical School and is an associate alumni member of Harvard University and Harvard Medical School. He has continued his postdoctorate training through Harvard Medical School's residential research program in the master's of medical sciences in clinical investigation (MMSCI) degree.
Dr. Kharrazian serves on the Nutrition Leaders Council, which contributes directly to several nonprofits. He is also on the scientific editorial board for Alternative Therapies in Health and Medicine and the Journal of Functional Neurology, Rehabilitation, and Ergonomics. He is a requested scientific reviewer for several scientific journals.
Dr. Kharrazian has a private practice for patients suffering from chronic conditions seeking non-pharmaceutical alternatives through diet, nutrition, and lifestyle applications. His global reputation has led to patients
from all over the world seeking his clinical approach.