Weekend Seminar
Friday, Saturday, and Sunday
Mastering Functional Blood Chemistry
Seminar Author
Dr. Datis Kharrazian, PhD, DHSc, DC, MS, MMSc, FACN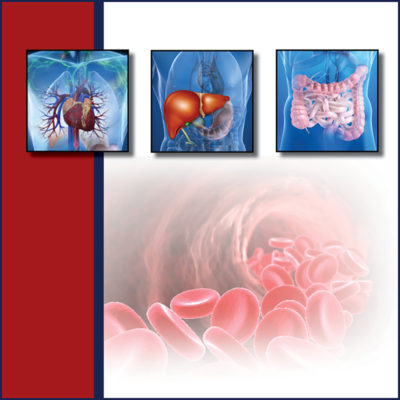 This landmark 3-day course is designed to teach a comprehensive, yet simple, system of evaluating functional blood chemistry. This course has evolved from our 2-day course and has new material and numerous updates. This information-packed course provides detailed explanations of metabolic pathways and biomarkers in a structure relevant to the actual flow of a clinical practice. Numerous case evaluations, diagrams, and flow charts have been created to help attendees understand how to master functional blood chemistry.
Understanding the use of markers such as electrophoresis, peripheral blood smear, genotype testing, etc
A review of the pH bicarbonate buffering system and the role it plays with the anion gap, electrolytes, and metabolism
A comprehensive system to evaluate transaminase and liver markers
A detailed understanding of acute-phase protein reactants, markers, and mechanisms of influence
How to identify intestinal permeability and understand the role it plays in other blood chemistry mechanisms
The relationship among the endocrine, hepatic, immune, and other bodily systems when evaluating blood chemistry
Clinical jewels and insights
CEU
18 CE Units may be available for DCs, NDs, LAcs
Learn more about CEU Accreditation.
Questions about Continuing Education credits please fill in the form or call (800) 736-4381 x6184

Apex Energetics is a leading provider of research-based nutritional products available exclusively through Healthcare Professionals.
Other Information
Personal recording of this seminar is not permitted.
All information, data, and material contained, presented, or provided in this seminar is for general information purposes only and is solely the opinion of the author and presenter.
By being a participant in this seminar, your voice, image, or likeness may be videotaped, audiotaped, photographed, and/or recorded by us. You hereby grant permission to us to capture and reproduce your voice, image, and/or likeness, and to edit, use, and/or distribute it as part of this seminar recording without limitation. Further, you irrevocably convey and assign to us all right, title, and interest, including copyright and moral rights, you or your heirs and assigns may have to all these items.