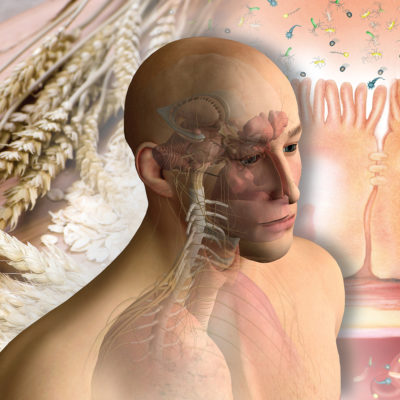 The Gluten, Leaky Gut, Autoimmune Connection™
1-Day Seminar: Saturday or Sunday
Seminar Author
Dr. Datis Kharrazian, PhD, DHSc, DC, MS, MMSc, FACN
This in-depth 1-day course will cover various aspects of gluten sensitivity and autoimmunity to broaden your understanding of the most common autoimmune reactions found in the gluten-sensitive population. The symptoms and signs of these reactions will also be discussed.
How autoimmunity affects tissues of the cerebellum, skin, reproductive system, parietal cells, pancreas, etc, will be explored. Furthermore, seminar participants will learn clinical strategies for history taking, examining, and selecting and reading the proper laboratory tests.
Topics include:
The most common clinical presentations of autoimmunity in the gluten-sensitive population
The immunological concepts of food cross-reactivity and loss of self-tolerance
Clinical jewels and insights
Schedule:
Saturday or Sunday: 8:30 a.m.- 5:30 p.m.
CEU Information:
6 CE Units May Be Available for DCs, NDs, LAcs—Please Inquire!
Other Information:
Personal recording of this seminar is not permitted.
All information, data, and material contained, presented, or provided in this seminar is for general information purposes only and is solely the opinion of the author and presenter.
By being a participant in this seminar, your voice, image, or likeness may be videotaped, audiotaped, photographed, and/or recorded by us. You hereby grant permission to us to capture and reproduce your voice, image, and/or likeness, and to edit, use, and/or distribute it as part of this seminar recording without limitation. Further, you irrevocably convey and assign to us all right, title, and interest, including copyright and moral rights, you or your heirs and assigns may have to all these items.
The Gluten, Leaky Gut, Autoimmune Connection™
For more information about Apex Seminars™, or to inquire about registration for an
upcoming event, please contact us at (800) 736-4381.