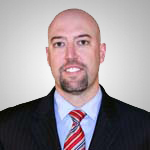 David G. Arthur
DC, DACNB, BCIM, DCCN
Dr. David G. Arthur is a board-certified chiropractic neurologist through the American Chiropractic Neurology Board and a fellow of the American College of Functional Neurology. He holds a board certification in integrative medicine and is a diplomate of the College of Clinical Nutrition. He is eligible for examination to obtain both his certified nutrition specialist (CNS) certification as well as his credential as a certified strength and conditioning specialist (CSCS). He is currently obtaining an FACN by the American College of Nutrition. Dr. Arthur is also undergoing additional education in the fields of nutrition, neurochemistry, and childhood developmental disorders.
Dr. Arthur earned his doctor of chiropractic degree cum laude from Parker College of Chiropractic and a bachelor of science in anatomy. He has been a speaker for Apex Energetics™ sponsored seminars since 2007 and has conducted many seminars on functional blood chemistry analysis, thyroid issues, and neuroendocrine-immune physiology, lecturing to businesses, doctors, and other healthcare professionals. He held an adjunct faculty position at the Nutrition Therapy Institute in Denver, Colorado until 2009.
Dr. Arthur is the clinic director at Colorado Functional Health in Denver. His focus is on functional blood chemistry analysis; nutritional endocrinology with an emphasis on thyroid imbalances; neurotransmitter and brain health; immunology; and support and management of autoimmune disorders.
Financial Disclosure
Dr. David Arthur has the following financial interests. He receives a speaker's fee and is reimbursed for his travel and related accommodation expenses by the sponsor, Apex Energetics, Inc.