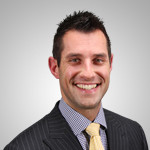 Lucas Gafken
DC, DACNB
Dr. Lucas Gafken is a diplomate of the American Chiropractic Neurology Board. As a board-certified chiropractic neurologist, he continues to expand his clinical skills, and is currently completing certification in vestibular rehabilitation and functional neurological rehabilitation for concussion/traumatic brain injuries.
Dr. Gafken completed his undergraduate studies at Ball State University. He obtained his doctor of chiropractic degree in 2009 from Life University College of Chiropractic in Marietta, Georgia.
Dr. Gafken maintains a private practice in Indianapolis, Indiana. His primary focus integrates the interaction between functional neurology and functional medicine. His management focuses on supporting these complex issues with brain-based rehabilitation and nutrition. Dr. Gafken's specialty training has provided him with the advanced technical and diagnostic skills required to handle the most difficult client presentations.
Dr. Gafken has lectured for several years to other healthcare practitioners on the application and implementation of functional neurology, functional medicine, and neuroimmunology.
Financial Disclosure
Dr. Lucas Gafken has the following financial interests. He receives a speaker's fee and is reimbursed for his travel and related accommodation expenses by the sponsor, Apex Energetics, Inc.