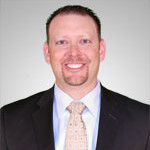 R. Shane Steadman
DC, DACNB, DCBCN, DCCN, FAAIM, CCCN, CNS
Dr. R. Shane Steadman is a fellow of the American Association of Integrative Medicine. He is certified in chiropractic clinical neurology and is a certified nutrition specialist through the American College of Nutrition. He has completed numerous hours of postgraduate and advanced studies in functional endocrinology, functional blood chemistry, thyroid issues, as well as neurotransmitters and brain through the University of Bridgeport.
His studies also include the diagnosis and treatment of ADHD, learning disabilities, behavioral disorders, and movement disorders. He is a member of the American Chiropractic Association (ACA), the ACA Council on Neurology, the Colorado Chiropractic Association, the American Association of Integrative Medicine, the American College of Nutrition, and the International Academy of Functional Neurology and Rehabilitation.
He completed his undergraduate studies in pre-med from Texas Tech University and earned his doctorate of chiropractic from Parker University, where he also completed his postgraduate studies. He went on to obtain his diplomate status as a chiropractic neurologist and a chiropractic nutritionist.
Dr. Steadman has been lecturing for Apex Energetics™ since 2006, speaking to healthcare professionals on the testing and clinical applications of functional endocrinology, immunology, and blood chemistry. He travels across the country lecturing on topics such as introduction to neurochemistry, applied brain concepts and clinical nutrition, autoimmune thyroid research and practice, thyroid issues, functional endocrinology, migraines, and nutritional management of neurodegenerative diseases. In 2014, Dr. Steadman was awarded Educator of the Year by the International Association of Neurology and Rehabilitation. He has also been interviewed on TV and radio concerning various subjects, such as concussions, migraines, vertigo, thyroid disorders, menopause, and stress management.
Dr. Steadman is the clinic director of Integrated Health Systems in Denver, Colorado. He also wrote the foreword for the book Not Just Spirited: A Mom's Sensational Journey With Sensory Processing Disorder (SPD) by Chynna T. Laird and was cited in the book Why Do I Still Have Thyroid Symptoms? When My Lab Tests Are Normal: A Revolutionary Breakthrough In Understanding Hashimoto's Disease and Hypothyroidism by Dr. Datis Kharrazian.
Financial Disclosure
Dr. R. Shane Steadman has the following financial interests. He receives a speaker's fee and is reimbursed for his travel and related accommodation expenses by the sponsor, Apex Energetics, Inc.