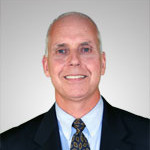 Richard Herbold
DC, CCN, ACNB
Dr. Richard Herbold is a board-certified clinical nutritionist, chiropractor, and chiropractic neurologist. He has completed the basic requirements of a chiropractic neurologist as well as the specialty training in functional neurology and vestibular rehabilitation. He has been studying functional medicine approaches for 30 years and has been evolving his chiropractic/clinical nutrition approaches for just as long.
He has experience in running a multidisciplinary clinic, combining medical treatments, acupuncture, homeopathy, yoga, Pilates, and massage as an integrated approach. He also worked with a group practice in Italy, incorporating similar tools to benefit clients.
Dr. Herbold uniquely tailors health protocols for each client based on that client's biochemical individuality. Using functional blood chemistry approaches, as well as functional laboratory testing, he directs personal health programs to achieve predictable positive outcomes for a wide range of neurological and metabolic health issues. He believes that providing positive support for clients is the key to breaking negative patterns and establishing positive lifestyle habits, and he uses a team approach for successful health outcomes. His holistic method in treating clients includes a personal biochemistry analysis and nutritional, functional, and neurological care, as needed.
Dr. Herbold is currently the executive clinical director of Capital District Vitality Center, as well as a practitioner consultant for Apex Energetics™, assisting healthcare professionals in creating optimal nutritional programs.
Financial Disclosure
Dr. Richard Herbold has the following financial interests. He receives a speaker's fee and is reimbursed for his travel and related accommodation expenses by the sponsor, Apex Energetics, Inc.