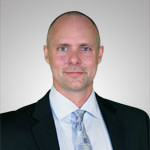 Steven Noseworthy
DC, DACNB, DCCN, BSc (Hon), BComm (Hon)
Dr. Steven Noseworthy joined Apex Energetics™ as a seminar speaker in 2008 and has taught all seminar topics in the Apex lineup to practitioners across the United States.
As one of the most requested speakers on the Apex speaking circuit, Dr. Noseworthy is able to communicate complex clinical concepts in simple-to understand terms.
After earning his bachelor of science degrees in human biology and business administration (marketing), Dr. Noseworthy earned his doctorate in chiropractic medicine with honors from Logan College of Chiropractic in 1995. In that same year, he also earned designation as a board-certified chiropractic neurologist.
From 1997 to 2007, Dr. Noseworthy served as a practicing chiropractor and clinical director of a multidisciplinary clinic in south Florida that included a team of healthcare practitioners in the chiropractic, allopathic, naturopathic, and Oriental medicine fields.
Upon opening his solo practice in 2007, Dr. Noseworthy blended brain-based spinal rehab with Functional Medicine. In 2008, his practice became fully focused on Functional Medicine, which continues to impact his clinical approach today. He has also developed and taught an online brain and nutrition course for the post doctoral department of the Maryland University of Integrative Health.
Financial Disclosure
Dr. Steven Noseworthy has the following financial interests. He receives a speaker's fee and is reimbursed for his travel and related accommodation expenses by the sponsor, Apex Energetics, Inc.