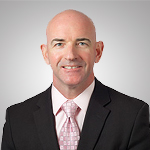 Thomas Culleton
DC, DACNB, BHK
Dr. Thomas Culleton is an international lecturer and board-certified chiropractic neurologist. Prior to lecturing for Apex Energetics™, Dr. Culleton was part of the faculty of postgraduate education for Logan College of Chiropractic, Cleveland Chiropractic College, and Parker College of Chiropractic. He has also lectured for multiple state chiropractic conventions and professional organizations.
Dr. Culleton was born and raised in Windsor, Ontario, Canada, where he attended the University of Windsor. He graduated in 1990 with a bachelor's degree in human kinetics (honors kinesiology). He then traveled to St. Louis, Missouri, where he earned his doctor of chiropractic degree from Logan College of Chiropractic in 1995.
From 1996-2008, Dr. Culleton was clinic director of the Upstate Chiropractic Health Center in Rome, New York. He currently maintains an active, solo practice in Austin, Texas. Dr. Culleton's specialty training in functional neurology, functional medicine, and nutrition have provided him with the advanced technical and diagnostic skills required to handle the most difficult client presentations. Currently, Dr. Culleton is completing certifications in clinical neurochemistry and vestibular rehabilitation.
Financial Disclosure
Dr. Thomas Culleton has the following financial interests. He receives a speaker's fee and is reimbursed for his travel and related accommodation expenses by the sponsor, Apex Energetics, Inc.