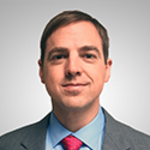 Eric Dorninger
ND, LAc
Dr. Dorninger is a naturopathic doctor and licensed acupuncturist. He currently practices at Roots and Branches Integrative Health Care located in Boulder, Colorado. His practice offers a range of services for alternative healthcare, including acupuncture and naturopathic manipulation, targeted vitamin and herb therapies, and personalized nutrition.
In addition to maintaining his busy practice, Dr. Dorninger also teaches nutrition at Naropa University in Boulder, Colorado. For over 16 years, he has been a dedicated educator at various schools and universities. He served as a teaching assistant at Bastyr University in Kenmore, Washington for five years, and went on to teach subjects such as physiology, laboratory diagnostics, and men's health at Seven Bowls School of Nutrition, Nourishment, and Healing.
Dr. Dorninger's primary field of interest is understanding the underlying causes of unresolved illness and formulating care plans for resolving these complex medical scenarios. He also actively researches meridians, points, qi gong, shiatsu, Chinese herbs, and detoxification.
Dr. Dorninger completed his undergraduate studies in kinesiology at the University of Colorado, Boulder. He also earned two postgraduate degrees from Bastyr University in Kenmore, Washington.
During his postgraduate work at Lincoln Hospital Recovery Center, Dr. Dorninger researched how acupuncture can facilitate the recovery process in patients managing substance abuse issues. He also participated in studies at various clinics and centers, focusing on how acupuncture and herbs can be used to restore balance and treat medication side effects in patients suffering from chronic diseases like HIV/AIDS.
Dr. Dorninger has a long history of using complementary alternative medicine techniques to treat his patients. He is an expert in helping his patients employ nutritional modifications, exercise programs, homeopathy, and physical medicine into their daily routines in order to better manage their health. In his practice, Dr. Dorninger is committed to formulating an accurate diagnosis and specific care plan for each of his patients. To aid him in this effort, he uses a thorough initial lab evaluation to quickly uncover the deeper, underlying problems that lead to illness or disease
Financial Disclosure
Dr. Eric Dorninger has the following financial interests. He receives a speaker's fee and is reimbursed for his travel and related accommodation expenses by the sponsor, Apex Energetics, Inc.